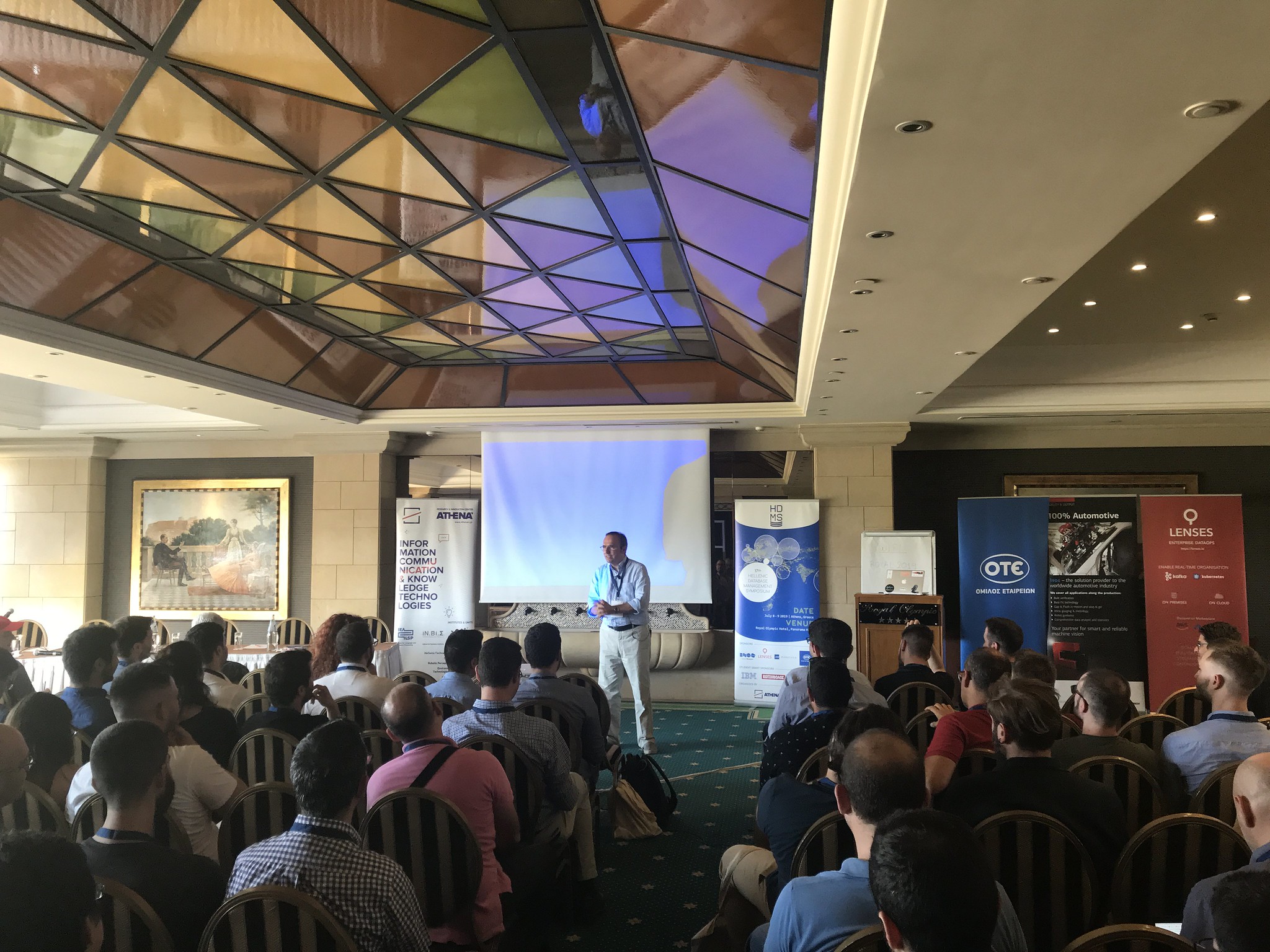 The 17th Hellenic Data Management Symposium, held between July 8-9, 2019 in Athens, Greece, has been successfully completed.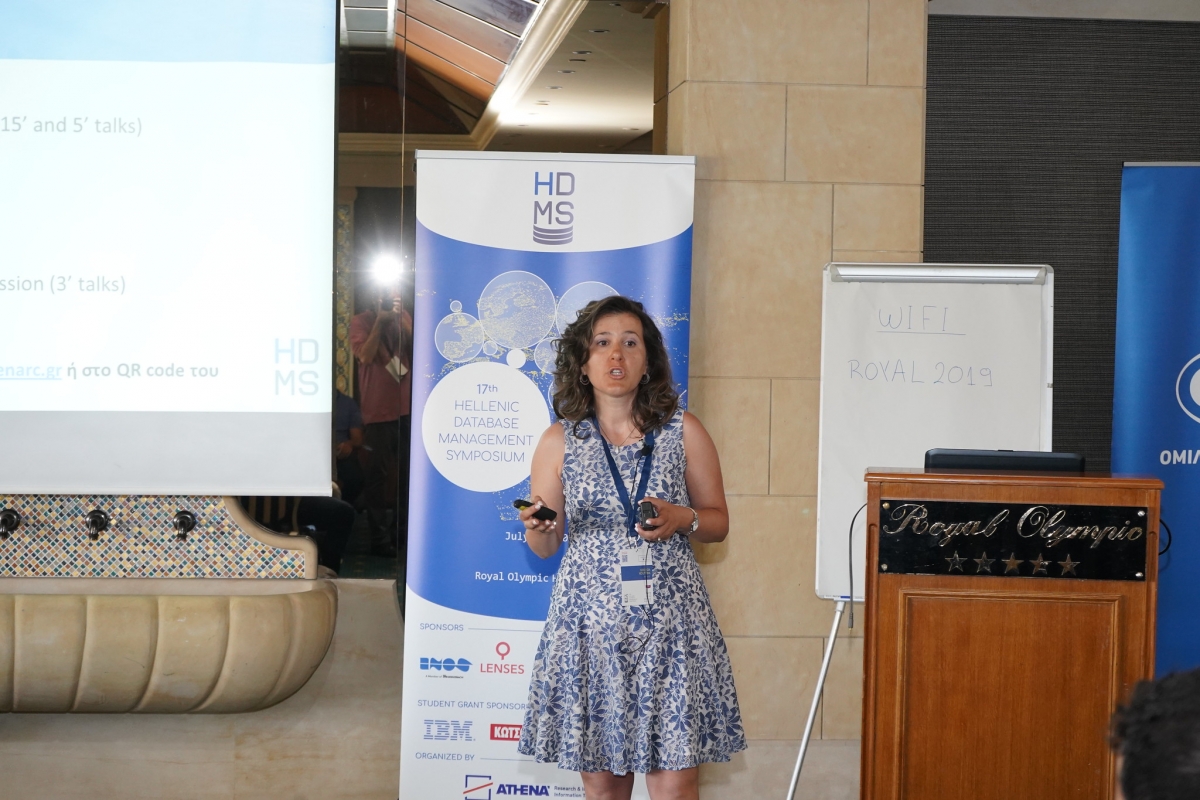 This year's HDMS was organized with excitement, creating high interactivity while also covering a wide range of topics. It was an amazing experience with an interactive, fast-paced
program
. This year we invited
3 keynote speakers
, and hosted
2 industry talks
,
21 research talks
and
20 flash talks
. We also invited
7 demos
, organized
2 panels,
an entrepreneurship panel giving the floor to
6 startups
as well as an AI/DB panel.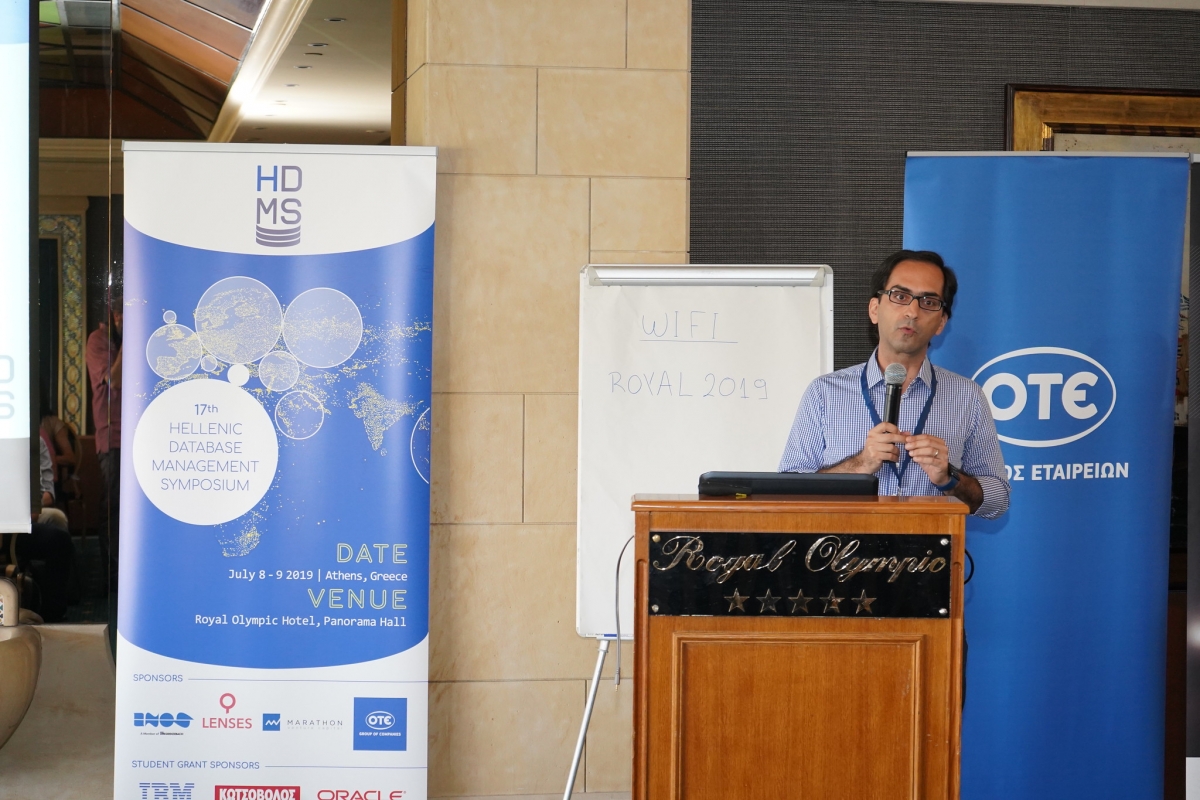 Over 140 people
attended the event from
academia
and
industry
, from
Greece
and
abroad
(including USA, Germany and Switzerland). This year, the
new logo
for the symposium was introduced and a new concept for the web site was designed and implemented. The Twitter Account is
@HDMSymposium
. At the end of the first day, during the official dinner of the Organizing Committee, participants had the opportunity to discuss about issues concerning the data management community, such as new technologies, techniques for high performance and scalability in the management of data, business ideas and more.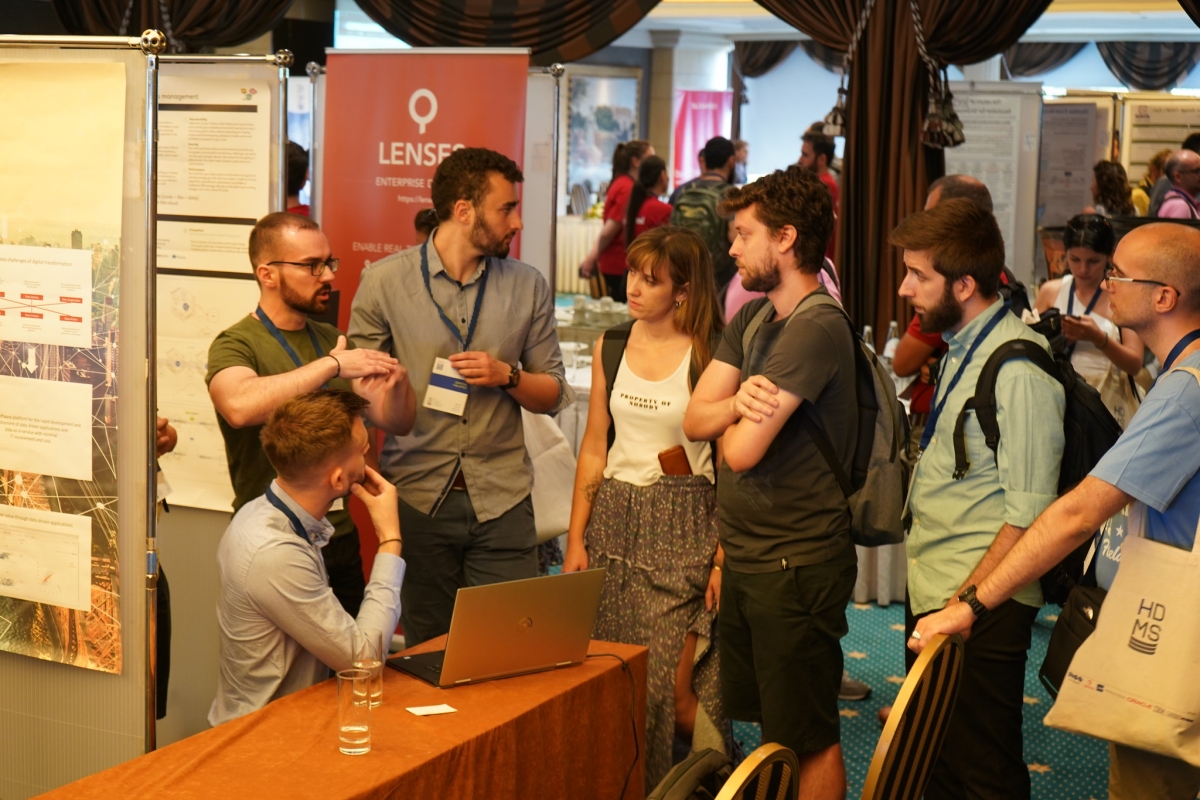 For the success of the
17th  HDMS
particularly important was the kind and valuable support of our generous
sponsors
:
INOS, Lenses.io, Marathon Venture Capital, and OTE
, for investing their experience and interest to our community. A special thanks to
student sponsors
,
IBM, Kotsovolos, and Oracle
, who made possible for 20 students to attend HDMS with a free registration.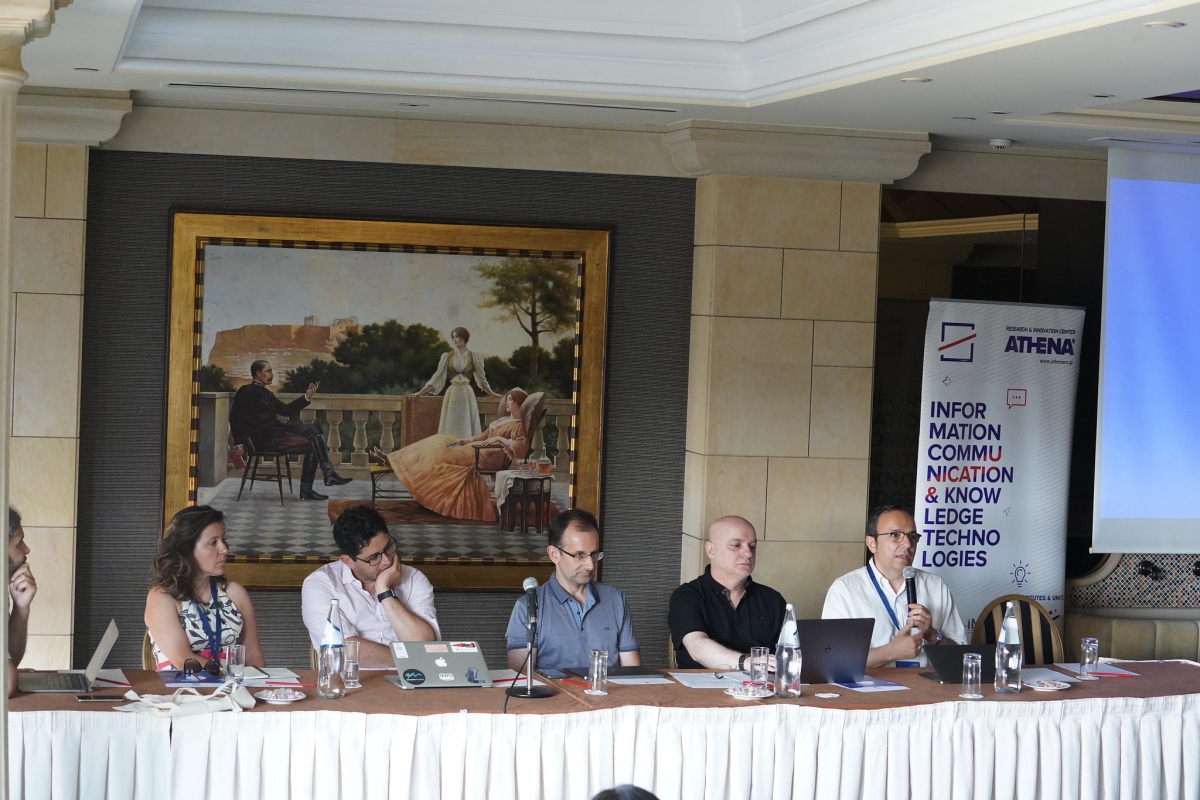 The HDMS is the annual forum for the Greek database community to present and discuss recent advances for data-intensive applications.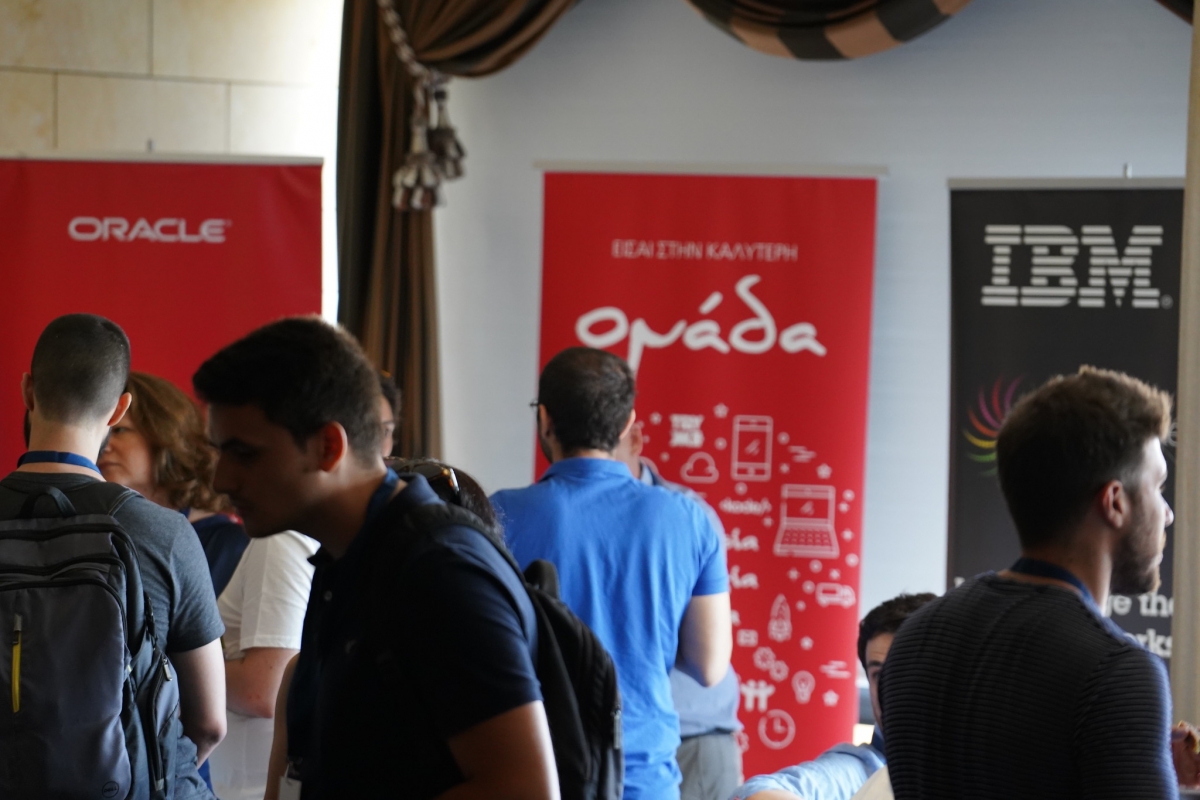 The
17th Hellenic Data Management Symposium
was organized by Theodore Dalamagas ("ATHENA" Research Center) and Georgia Koutrika ("ATHENA" Research Center), who were the general chairs, and Stratos Idreos (Harvard University) as the program chair. The
17th HDMS
was organized by
"ATHENA" Research Center
.